I have voted Labour at every election since I gained my majority, and became a member of the Labour Party around 1990. I am now going to leave the party, and will not be voting for them at future elections. This is not a decision I've reached easily, so I wanted to explain some of my reasons. From conversations with other people, I know I'm not alone.
I have multiple sclerosis and other long-term conditions. I wish I was well enough to work, but I know I'm not. I don't think I'll ever work again, unless there's something I can do from home, for one or two hours each week, and entirely under my own control as and when I feel well enough.
That being the case, I don't think it's extreme to expect society to provide me, and other long-term sick and disabled people, with support. After all, we consider ourselves to be a civilised country, and as Mahatma Ghandi said:
A nation's greatness is measured by how it treats its weakest members.
According to
its website
, the first and second values on which the Labour Party stands are social justice and strong community & social values. So Labour must agree that sick and disabled people should be supported, right?
Well...it's hard to tell, really. It was the Labour Party which awarded the contract for the unfit for purpose Work Capability Assessments to the iniquitous Atos. They have not, until recently, spoken up against the Welfare Reform Act, which has forced so many genuinely disabled people into abject poverty, and the fear of which has caused many people, sadly, to kill themselves.
Party leader Ed Milliband has relied too much on "I met a man who..." rhetoric, rather than engaging with the issues and meeting those with first-hand knowledge of living with long-term sickness and disability. Was the party trying too hard to keep the support of the middle ground, poisoned as they were by media and ConDem stories of benefit scroungers?
Through all this, and other issues (that's just the one most personal to me), I kept my faith with the Labour Party.
As I write this, the House of Commons is debating
emergency legislation
brought in by the government so that they don't have to pay back benefit owed to jobseekers after the Poundland workfare ruling. It seems obvious how Labour would vote in this debate. Labour, yes? It's a debate about the use of people's labour. Whether people deserve to be paid for...their labour. The Labour party came out of the whole workers' rights movement. And think back to those values: Social justice. Community and social values.
Well, the Labour Party have told their MPs to abstain.Yep, not vote at all. I mean...what?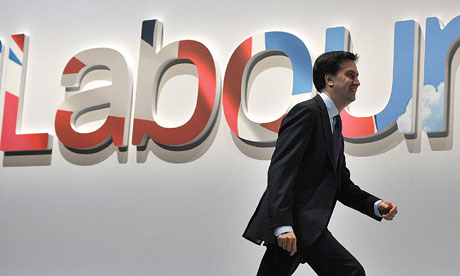 So, Labour Party, it's not me, it's you. You walked away from me. You don't represent me any more. I'll be resigning my membership. Ironically, it looks like I'll be abstaining in future elections, as there's no other party I could bring myself to vote for.
And that's the end of me and Labour.